Exclusive
EXCLUSIVE: Oksana Drops Abuse Claim Vs. Mel But Warns: Stay Away!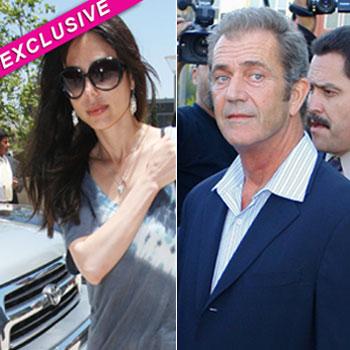 by RadarOnline.com Staff
Oksana Grigorieva, actor Mel Gibson's ex, is telling friends that her sudden decision to drop a domestic violence claim against the star of Lethal Weapon today was nothing more than an "olive branch and gesture," RadarOnline.com has learned.
The claim was made in the custody battle that the former lovebirds are waging over their daughter, 18-month-old Lucia, and today's move should clear a path for an agreement.
Article continues below advertisement
"Oksana says the move was made to demonstrate to the court that she is a good parent who doesn't want this case drawn out any longer than it has to go," a source familiar with the case said, "because the interests of their daughter are paramount. Oksana wants to move toward a fair custody agreement with Mel."
As RadarOnline.com first told you in March, Grigorieva, 41, and Gibson, 55, have been holding secret talks to end their dispute.
Grigorieva also allowed an order prohibiting Gibson from contacting her to lapse. But don't assume she wants to be friends with Gibson again.
"Oksana has no interest in communicating directly with Mel or getting back together with him," the source said. "She doesn't see the need to speak with him."
Grigorieva claimed the Hollywood star punched her in the left temple and mouth as she held their baby during a nuclear blowup at his Malibu mansion in January 2010.
Article continues below advertisement
The Mad Max actor pleaded no contest to misdemeanor spousal battery last month as part of a no-jail plea. He's on three years probation and undergoes domestic violence counseling.
"Oksana wants what is best for Lucia and if her decision to drop the domestic violence claim isn't proof enough of that, it should be remembered that she walked away from a $15 million settlement, too, because she is a good parent," the source added.