Exclusive
EXCLUSIVE: Mel Gibson & Oksana Grigorieva Lawyers' Secret Settlement Talks Fail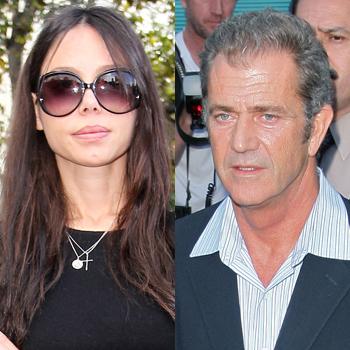 Lawyers for Mel Gibson and Oksana Grigorieva met face to face last week in a last-minute bid to settle the former lovers' infamous dispute, RadarOnline.com has learned exclusively.
But no resolution was reached at the meeting, a source tells us, leaving Mel and Oksana on course to file civil lawsuits against each other as they battle over their daughter Lucia.
Article continues below advertisement
A major stumbling block: Oksana wants Mel to publicly admit he assaulted her. And that's just not likely to happen, one source tells RadarOnline.com.
"Mel simply won't do that," the source said.
"The custodial terms and financial arrangements for Lucia and Oksana could be secured quite easily, however it is the confession of liability which one could suggest is the equivalent of a brick wall."
Even though Mel pleaded no contest to a misdemeanor battery charge against Oksana, he did so in a way that is not an admission of guilt in a civil case.
PHOTO: Mel Gibson's Lethal Stare - See The Mug Shot
The lawyers' talks were extensive and one source with knowledge of situation said he was pessimistic about a possible resolution.
"The two parties are at an impasse and it seems incredibly unlikely a settlement will be done in the matter," the insider told RadarOnline.com, speaking on condition of anonymity because of the case's sensitivity.
"Both sides came to the talks optimistic the case could be finalized, somewhat peacefully after everything they've been through, but everyone left the meeting with no doubt there is a significant amount of distance between them.
Article continues below advertisement
"Bottom line: the court battle will continue."
Gibson and Grigorieva did not attend the failed negotiations, RadarOnline.com has learned.
The Lethal Weapon star has indicated he will sue Grigorieva for extortion, even though law enforcement authorities decided against filing criminal charges against her.
As RadarOnline.com revealed, Grigorieva previously turned down Gibson's $15 million settlement offer in June.