How Rude! New Film's Producer Blindsided By Mel Gibson's Verbal Abuse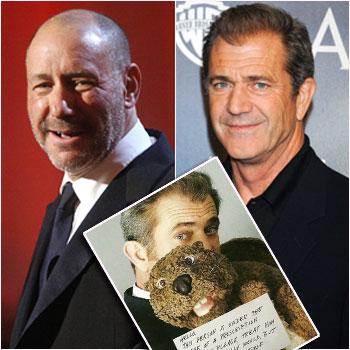 Article continues below advertisement
EXCLUSIVE AUDIO: Mel Gibson's Racist Rants
The resulting fallouts including the postponement of the film's release, which missed deadlines for the Oscars.
In an interview with radio station KCRW's film biz show, The Business, Golin lifted the lid on the behind-the-scenes drama as The Beaver – a film about a man suffering from depression who communicates via a hand-puppet – opens nationwide Friday.
MORE ON:
Cannes Film Festival
When asked by host Kim Masters if Gibson contacted him Golin said: "No. I mean he had other things on his mind obviously he was extremely upset about the whole thing."
Golin had been tipped off a couple of days before that the tapes were actually released about their existence but he admits that he was not prepared from the fall-out that they generated.
But despite everything he and his team went through, he believes that Gibson, who will be publicizing the flick later this month at the Cannes Film Festival, has put in an "amazing performance."