Exclusive
Mel Gibson On RadarOnline's Tapes, 'Who Anticipates Being Recorded?'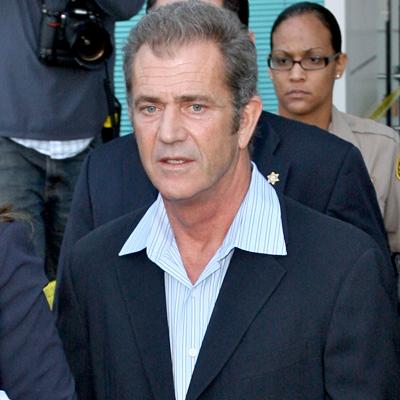 Nine months later, Mel Gibson has delivered a response.
The star of The Beaver sat down with Deadline.com's Allison Hope Weiner this week in his first interview since RadarOnline exclusively released the tapes of his racist, sexist and threatening tirades toward his child's mother, Oksana Grigorieva, during a January 2010 blowup.
Article continues below advertisement
Gibson told the website that while no one "expressed any anger at him," he regrets what he said on the tapes.
He said he felt blindsided by their very existence, asking: "Who anticipates being recorded? Who anticipates that? Who could anticipate such a personal betrayal?"
Gibson said the slurs that he's heard using on the tapes -- from sexist comments using the "C-word," to racist comments using phrases like the "N-word" and "Wetbacks" -- were taken out of context, and not reflective of who he really is.
"I've never treated anyone badly or in a discriminatory way based on their gender, race, religion or sexuality -- period," the Lethal Weapon star said. "I don't blame some people for thinking that though, from the garbage they heard on those leaked tapes, which have been edited."
Gibson said the tapes represent "one terribly, awful moment in time, said to one person, in the span of one day and not what I truly believe, or how I've treated people my entire life."
Article continues below advertisement
PHOTO: Mel Gibson's Lethal Stare - See The Mug Shot
Gibson said: "the main thing about the tape scandal is that it was terribly humiliating and painful for my family and all my kids."
He said he's spoken with all of his children about the tapes -- except his baby daughter with Grigorieva, 1-year-old Lucia, who's "blissfully unaware."
"Well, she may be aware of it one day, and at that time, I guess I'll just address that," Gibson said.
Gibson said of his proposed cameo role in The Hangover 2 that was was overwhelmingly nixed by cast and crew: "You have to let that go ... it's okay. You just have to let that go."
Gibson said he has no regrets following last month's no contest plea to a misdemeanor battery charge in connection with the Grigorieva incident. Following his plea, the star was booked, sentenced to three years probation, 16 hours of community service and ordered to pay a small fine.
Article continues below advertisement
"I was allowed to end the case and still maintain my innocence," he said. "I could have continued to fight this for years and it probably would have come out fine. But I ended it for my children and my family.
"This was going to be such a circus," Gibson said. "You don't drag other people in your life through this sewer needlessly, so I'll take the hit and move on."
RELATED STORIES: