True Lies: Maria Shriver & The Mistress Both Carrying Arnold's Baby At Same Time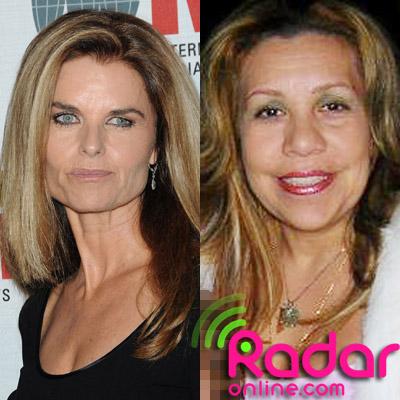 It sounds like the plot of a bad Hollywood comedy (No, not Twins).
In the wake of RadarOnline.com and Star magazine's blockbuster joint investigation, we've learned that Maria Shriver and Mildred Baena, her former housekeeper, were pregnant at the same time with Arnold Schwarzenegger's babies.
Baena, 50, worked for the A-list duo at their mansion in the posh Brentwood neighborhood of Los Angeles for 20 years -- and was pregnant with the boy, 14, at the same time Maria was carrying her youngest child Christopher Sargent, 13 (born September 27, 1997).
Article continues below advertisement
The daughter of the late Eunice Kennedy Shriver issued a statement on Tuesday, calling the past few weeks "a painful and heartbreaking time.
"As a mother, my concern is for the children. I ask for compassion, respect and privacy as my children and I try to rebuild our lives and heal. I will have no further comment."
Shriver, 55, celebrated her 25th wedding anniversary to Schwarzenegger, 63, on April 26; they have four children, ranging in ages from 14 to 21.