Arnold & Maria's Star-Crossed Marriage In Pictures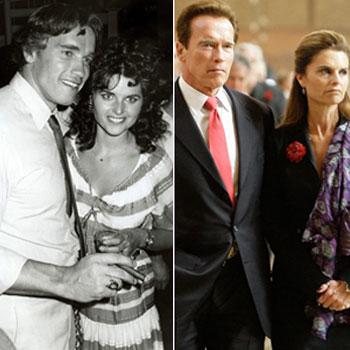 by RadarOnline.com Staff
The shocking split of Arnold Schwarzenegger and Maria Shriver has everyone talking…and RadarOnline.com is taking a look at the best photos of the couple through the years.
As a couple, Arnold, 63, and Maria, 55, were an American fairy tale. From their storied backgrounds to their lavish lifestyle to their political world, they were a force to be reckoned with.
NBC newsman Tom Brokaw introduced them 1977. They married in 1986 and at the wedding Schwarzenegger assured Maria's family, "I love her and I will always take care of her. Nobody should worry."
Article continues below advertisement
The couple has four children, and live a privileged life in Los Angeles, with a mansion in the Tony Brentwood neighborhood and a host of celebrity friends.
Since leaving office as governor of California in January, Arnold has returned to movies while Maria has publicly expressed how difficult her life is now. "It's so stressful to not know what you're doing next," she said.
RELATED STORIES: