Al Pacino Added To Cast Of Gotti Flick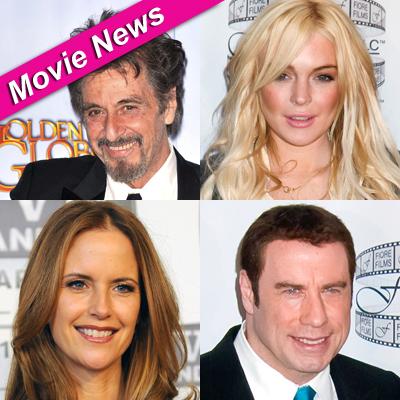 Radar Staff Reporter
Radar Staff Writer
With John Travolta, Kelly Preston and Lindsay Lohan, the upcoming film Gotti: Three Generations already had plenty of box office firepower.
Now, say hello to our little friend!
Legendary actor Al Pacino will play mob underboss Aniello Dellacroce in the upcoming biopic about the crime family.
Executive producer Marc Fiore told RadarOnline.com that "Al Pacino will blow this part out of the water ... this is perfect for him and for us."
Article continues below advertisement
As we previously reported, the film will be shot in New York City starting in January 2012. It will detail the father-son relationship between John Gotti and John Gotti Jr., who sold the rights to the story.
Pacino has famously played mobsters in films like the Godfather trilogy and Donnie Brasco.
RELATED STORIES: