Al Pacino Lookin' At Playing Phil Spector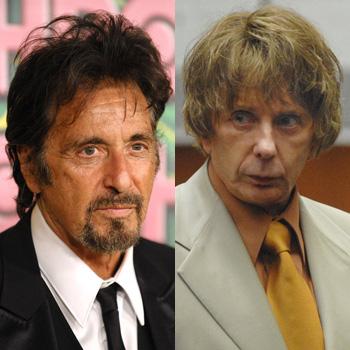 After winning an Emmy for his portrayal of Jack "Dr. Death" Kevorkian, Al Pacino is taking on another man convicted of murder, Phil Spector, RadarOnline.com has learned.
Spector, the legendary music producer and composer, was convicted of second degree murder last year and is serving 19 years to life for the shooting death of starlet Lana Clarkson.
Pacino became friends with Kevorkian during the making of that biopic. It's not known if he's met Spector, who became famous for his bizarre assortment of wigs during his two trials (the first ended in a mistrial).
Article continues below advertisement