VIDEO: Bret Michaels On Charlie Sheen: 'I Showed Him How To Smash Up Hotel Rooms!'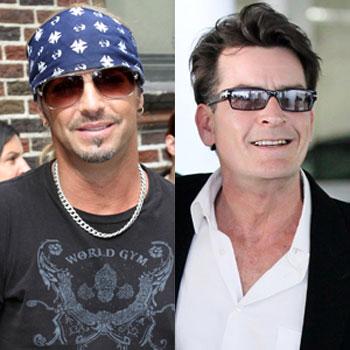 One-time bad boy Bret Michaels is taking credit for teaching Charlie Sheen how to properly bust up a hotel room, in a new video interview.
"I professionally showed Charlie how to bust a hotel room. Because he wasn't doing a good job at it first," Bret told Access Hollywood Live on Friday.
You can watch it here on RadarOnline.com.
Michael said: "He was kind of learning. I said, 'You gotta really let it out man! You gotta let it out and bust this stuff."
Article continues below advertisement
The Poison front man said he and Charlie have known each other a long time and he even directed the former Two and a Half Men actor in 1998's A Letter from Death Row and No Code of Conduct.
"He showed me how to do films and make money, and I showed him out to lose a lot of money by smashing up hotel rooms," Bret said.
"I know right now there's a lot of crazy stuff going on, but he's a great guy… I don't know if he's winning or losing…maybe he's just spilling out what he's going through right now."