Exclusive
EXCLUSIVE VIDEO: Charlie Sheen's Comeback -- Stars In Short Film Showing His Trailer Freed From Warner Bros. Lot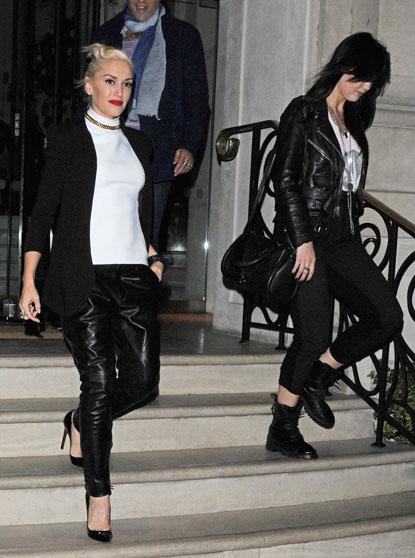 Just a week after he was fired from Two and a Half Men, Charlie Sheen has made a triumphant return to the small screen in a spoof short film he conceived and starred in for RadarOnline.com.
You can watch a preview of the skit, titled Operation Greyhound, exclusively here
In the improv sketch, the Golden Globe winning superstar plays the self-mocking role of 'Warlock' -- a Hollywood actor who plots to seal back his mansion-like trailer from a studio lot after he was sensationally fired from the top rating sitcom in which he starred.
Article continues below advertisement
Warlock is joined on the stealth mission by his 'Goddess' -- who is played by Sheen's real-life girlfriend, Natalie Kenly.
Wearing camouflage, a maroon beret and dog tags, 'Warlock' is the commander in chief of 'Strike Team Five' -- consisting of 'Gnarls Gnarlington' (international radio jock Scott Dooley), 'Juarez' (Sheen's real life make-up artist Gabe Solana), 'Kill' (paparazzo Steve Han) and 'Lidsville' (the actor's personal assistant Rick Calamaro) -- who take up their leader's mission to covertly break onto the studio's lot and drive the bus off the set without security catching them.
The video, which was filmed in the actor's Mullholland Estate home beginning last Wednesday, begins with 'Warlock' in Sheen's living room hatching the plan and route to get to the studio.
"We don't even exist," he tells his comrades, adding:"Unless we find where we are, we cannot find where we are going."
For off-the-wall Sheen, who earned almost $2 million an episode on Men, Operation Greyhound is his first project since being dumped as the hedonistic bachelor Charlie Harper in Chuck Lorre's Emmy award winning sitcom.
Article continues below advertisement
It's also the first military role he has reprised since Hot Shots Part Deux and before that, Platoon!
When hatching the plan, Sheen told RadarOnline.com: "If somehow we can somehow arrange going to the studio and getting my bus, it will be the most epic piece of television ever produced!
The parody's story-line is torn straight from the pages of the current scandal engulfing the star.
The 45-year-old turned the embarrassment of having his trailer driven of the Warner Bros. Television lot -- the celebrity equivalent of packing up your desk after being fired -- into comedy.
Last Thursday night, the superstar's own trailer bus — loaded with everything from a bed, to gourmet kitchen and plasma TV — was freed from Warner Bros. in Burbank, Calif., where it had sat beside Stage 26 for the actor's use during breaks while shooting Two and a Half Men.
His self-confessed "total hang out pad" was going to be towed, but the actor sent a repairman to fix it up so it could be driven to his Mulholland Estate home with dignity.
Article continues below advertisement
The actual footage of the trailer leaving Warner Bros. was used in Operation Greyhound -- but was Sheen inside when it was driven off?
Watch the video to find out and watch Sheen deliver some priceless lines.
Operation Greyound was filmed over 72 hours last week, but the final scene had to be postponed after gun-hunting cops descended on his mansion to confiscate an "antique" weapon and bullets of a different caliber last Thursday.