Charlie Sheen Fired, He Says It's 'Very Good News'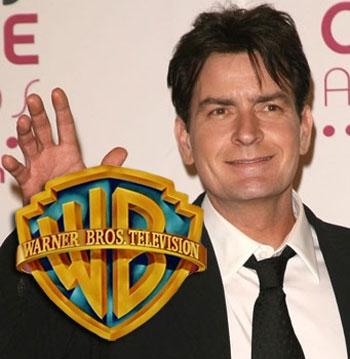 Charlie Sheen has been fired, CBS and Warner Bros. Television tells RadarOnline.com.
"After careful consideration, Warner Bros. Television has terminated Charlie Sheen's services on Two and a Half Men effective immediately.
"No decision has been made on the future of the show"
The troubled star was already on thin ice after bosses pulled the plug on the rest of the season of the hit show.
But now RadarOnline.com can reveal, that while the show may go on, it's the end of the road for Sheen.
Article continues below advertisement
The breaking news comes in the midst of a series of bizarre outbursts from the star.
His new webcasts feature strange and violent language including him apparently talking about cutting children's throats.
Sheen has been going through a public meltdown for several months, causing concern for the show's executives.
In fact the 45-year-old has been embroiled in a very public war with producer Chuck Lorre.
After the February 14 show Lorre posted this message about his leading man: "I exercise regularly. I eat moderate amounts of healthy food. I make sure to get plenty of rest. I see my doctor once a year and my dentist twice a year. I floss every night.
"I've had chest x-rays, cardio stress tests, EKG's and colonoscopies. I see a psychologist and have a variety of hobbies to reduce stress. I don't drink I don't smoke. I don't do drugs. I don't have crazy, reckless sex with strangers.
Article continues below advertisement
"If Charlie Sheen outlives me, I'm gonna be really p***ed."
He continued to slam Sheen on vanity cards at the end of his other shows including The Big Bang Theory and Mike & Molly.
At the time Sheen was adamant he would come out on top.
"Defeat is not an option, period the end," Sheen told RadarOnline.com exclusively after the public postings. "These people want to live in the middle, 'I love and I hate, and I hate you right now...'