Watch Out Bay Area! Reality Show Advertising For 'Real San Francisco Housewives'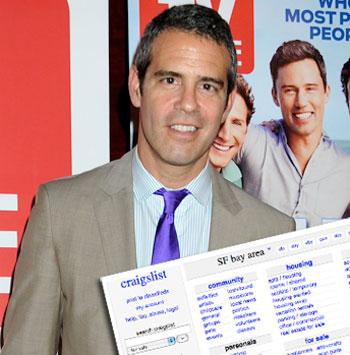 Uh Oh! Is the mega-successful Real Housewives franchise setting it's sights on San Francisco?
An intriguing ad that appeared on the internet classifieds site, Craigslist on Friday certainly makes it look that way.
"Are you a San Francisco Housewife?" the ad asks - and appeals for women aged 25-55 to fill six spots on the "international cast".
The post goes on to explain: "These women should live affluent lifestyles in the San Francisco Bay Area and be comfortable with cameras following their day-to-day activities.
Article continues below advertisement
EXCLUSIVE INTERVIEW & PHOTOS: Sneak Peek At OC Housewife Alexis Bellino's New Clothing Line
"Put your best stiletto forward and show us how amazing your life is with an uninhibited unscripted video."
Real Housewives creator Andy Cohen previously tweeted a denial that the franchise would be expanding to the Bay Area, but the tweet has since mysteriously been deleted.
The ad also states that all applications must include: "an introduction of yourself & family. Tell us why you're a real San Francisco housewife.
"Have fun with it, tell us about your life, your business and how you spend your leisure time. Show us your personality give us a tour of your home/homes. Also, include charitable or philanthropic work you may be involved in."
The video audition deadline is March 15 and filming for the pilot will begin tentatively on April 5, lucky finalists will be contacted by phone calls or e-mail.
It is not the first time that Bravo has used Craigslist to find the most colorful women for their stable of reality shows. RHOC placed a casting call on the site last May looking for fresh faces for it's sixth season, asking for: "outgoing, exciting, strong, focused women who reside in Orange County and want to share their lives with us."