Exclusive
EXCLUSIVE INTERVIEW & PHOTOS: Sneak Peek At OC Housewife Alexis Bellino's New Clothing Line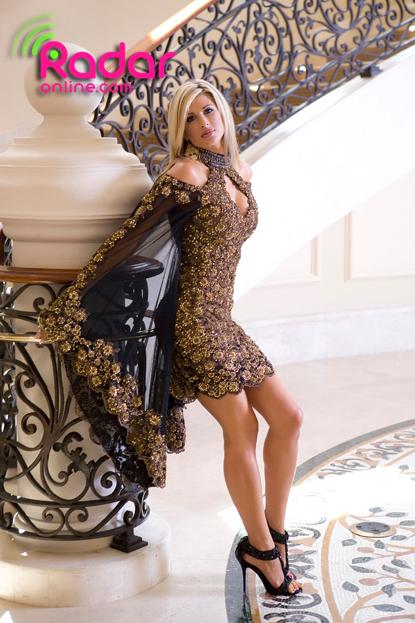 Real Housewives of Orange County star Alexis Bellino is known for being a good wife and mother, devoting time each day staying in shape and having one fabulous wardrobe.
EXCLUSIVE SNEAK PEEK PHOTOS: Alexis Bellino Clothing Line
In an exclusive interview with RadarOnline.com, Alexis reveals her new passion as a clothing designer, and she gives us a first sneak peak at her amazing couture dress line.
"I am truly inspired by Valentino and Cavalli with Dolce and Gabbana fabrics and fit. I've added by own personal twist," Bellino told RadarOnline.com.
Article continues below advertisement
"I've been designing my line for 1 year and I'm really excited about the results."
Originally from the small town of Hannibal, Missouri, Alexis is now living the Southern California dream in one of the most prominent and envied areas of Orange County. Alexis met her husband Jim in 2005, and he completely supports his wife's new endeavor.
"I have always said that being a great wife and mother comes first but Jim is super supportive of me working.