Exclusive
EXCLUSIVE: Danielle Staub's NJ House Broken Into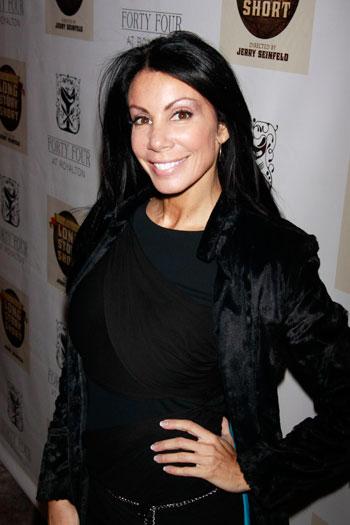 There is never a dull moment for the Real Housewives of New Jersey as former cast mate Danielle Staub can attest to – her million dollar mansion was the target of a break-in over the weekend.
EXCLUSIVE CLIP: NJ Housewife Danielle Staubs' Emotional New Music Video
The prominent New Jersey neighborhood where Staub owns a home featured on the TV shoq was the victim of a crime spree on Saturday.
Local police tell RadarOnline.com that although there was a bus tour of the Real Housewife's home earlier that day; it's not connected to the crimes.
Article continues below advertisement
"There were break-ins at Danielle's house and two other neighbors," confirmed Captain Clark of the Wayne, NJ police department. "We do not have any evidence that the tour had anything to do with the break-in. This appears to be a random break-in and has nothing to do with the show. We do not have a suspect at this time. Another house had their security system camera ripped off but they did not do that at Danielle's house."
Danielle has recently moved to another property and her former home, which became a celebrity landmark from the popularity of the hit Bravo show, has been vacant for months although she still owns the property.
Danielle's former neighbor, Mark Mazzarell, watched the tour bus visit the street and described what happened to RadarOnline.com. "They had all taken the tour, but the driver didn't see how narrow the street was, so he tried to back up which was impossible. He didn't mean to, but he had to back onto a neighbor's lawn. So the tour got off the bus so the driver could turn around. They were just wandering around and walked up Danielle's driveway and it all looked very innocent.
Article continues below advertisement
"The house is vacant and there are no lights on, so it's an easy target," Mazzarell added of Danielle's house. "It's very dark, it's in a suburb and with the shrubs at night you walk up the street and not everyone notices it.
EXCLUSIVE PHOTOS AND DETAILS: Inside Danielle Staub's Strip Club Birthday Bash
"You couldn't tell if anyone is even there."
Danielle has been ordered by a court to sell the house, worth over $1 million, but so far she hasn't turned the keys over to the real estate agent appointed to sell the home.