Exclusive
EXCLUSIVE: Former OC Housewife Jeana Keough Considering Legal Action After Filmed Brawl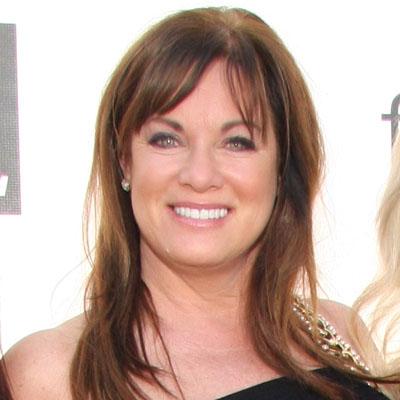 Jeana Keough, one of the original cast members of The Real Housewives of Orange County, isn't taking her recent beat down lying down.
After scuffling with Tamra Barney on a recently taped episode for the new installment of the hit Bravo reality TV show, Jeana sought out the advice of the authorities and is now looking into legal options, she told RadarOnline.com exclusively.
"It's not alright to bite, hit, or spit on anyone. It's not alright to be abusive," Jeana said. "It's not okay to assault someone. You keep your hands to yourself. Words are nothing. You have to know you can't take physical action."
Article continues below advertisement
Jeana recently met with her neighborhood Orange County Sheriff's representative to explain the incident that occurred Saturday and what legal remedies she could take.
"I'm not going to file a police report. There are so many other options. Her attorney needs to talk to mine. She has some explaining to do."
At the finale get-together for season 6 at Vicki Ginvalson's house, Tamra was apparently furious that Jeana had been giving interviews about her – interviews she has told people are wildly inaccurate – and had her lawyer wrote a cease and desist letter to Jeana. When Tamra attempted to give the letter to Jeana at the party, the situation turned physical and wine was thrown everywhere, RadarOnline.com learned exclusively from eyewitnesses.
"It's assault when you throw alcohol in someone's face and you push them when their back is turned to leave the party," Jeana said. "It was premeditated because I thought she was mad at her boyfriend and it was me!"
"They Sheriffs told me I really had to think about it. What's really the good that can come of it? They basically said your safety is not an issue. You're protected here," Jeana added. "Yes, she assaulted you, but is it worth it? They told me I don't need a police report, but because there are so many hours of film, an attorney can just subpoena the film."
Article continues below advertisement
So what options is she considering? "That's for the attorneys to figure out," she said.
Right now Jeana is seeking the advice of an attorney.
"Absolutely, I'm considering taking further legal action.
"I'm exploring my options and waiting to see what the production company does. They need to call and make apologies," said Jeana, who added that she also sought medical attention on Monday as a result of the wine in her eyes and the same day Tamra sent her an "unacceptable" apology. "I don't want the footage to see the light of day. I was humiliated."