Exclusive
No Buyers For Gary Coleman's House; Bank Reduces Price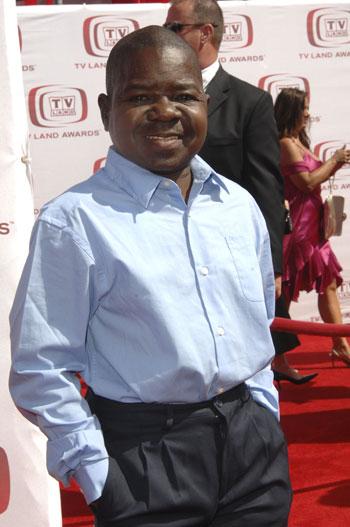 Even in death, Gary Coleman's finances are a mess.
The Diff'rent Strokes actor struggled financially for most of his life despite having starred on the hit show, and now a bank has reduced the already cut-rate price of his home, which is in foreclosure.
Coleman bought his final home in Santaquin, Utah five years ago for $320,000 and the price has now been dropped to $225,000 RadarOnline.com has learned.
Article continues below advertisement
The tragic actor lived there with ex wife Shannon Price and her spokesperson Sheila Erickson told RadarOnline.com that Price's belongings are still in the home.
"She can't afford to pay for it," Erickson said of the home. "So she left it up to the third party attorney. It's a big house. She can only do so much.
"She's paying everything she has to attorneys. And she's very cautious about spending wisely and saving every penny."
The nearly 4,728 square foot, three-bedroom, three-bath traditional two-story house is where the child star fell and suffered a serious head injury. He died last May in the hospital after an intercranial hemorrhage. He was 42.
In February, Coleman's controversial ex-wife took Inside Edition into another home she shared with her father where she revealed the squalor that she lived in, showing bedrooms piled high with clothes, uncarpeted floor barely visible under tremendous clutter, grimy windows covered by scraps of material pinned across them and a kitchen full of dirty dishes.