Gary Coleman's Ex Shannon Price Living In Squalor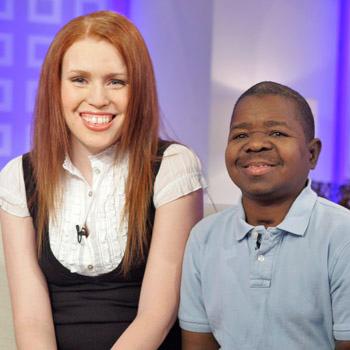 Shannon Price, Gary Coleman's controversial ex-wife, is now living in total squalor, RadarOnline.com has learned.
Price, 26, is living in Utah, under conditions so disgusting, they are hard to imagine. "This looks like an episode from Hoarders," said Inside Edition correspondent Jim Moret, in breaking the story.
Price told Moret her father sleeps on the couch in the small home. Her three dogs share a second sofa. The tiny bathroom is coated in black grime. If she wants to shower, she goes to a neighbor's home.
Article continues below advertisement
Shannon met the diminutive Diff'rent Strokes star in 2007, and they were briefly married in 2008.
They continued to live together after their divorce and Shannon was with Gary when he took a fatal fall down a flight of stairs -- possibly after suffering a seizure.
He died on May, 28, 2010, and Shannon then launched a lawsuit for a piece of Coleman's small estate.
RELATED STORIES:
Shannon Price Sues For Cut Of Gary Coleman's Estate
MORE ON:
Diff'rent Strokes
Gary Coleman's Death Ruled Accidental