Exclusive
EXCLUSIVE VIDEO: Jon Gosselin's Ex Doorman: 'I Try To Forget Him. He Scares Me!'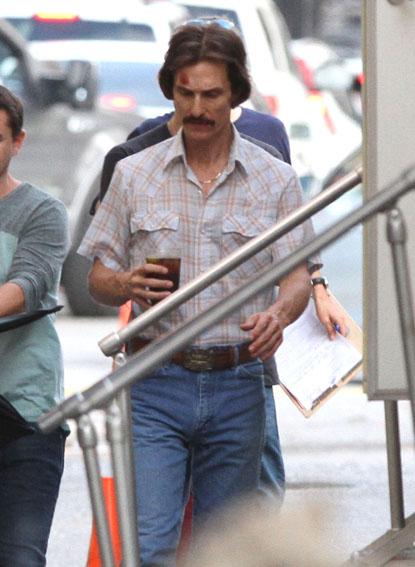 Jon Gosselin tried to blame ex-girlfriend Hailey Glassman for burglarizing his apartment and leaving a butcher knife stabbed through a note stuck into the top of his dresser, but the staff at the apartment building think the TV dad staged the hoax himself.
What's more, they've admitted on camera they're glad he's gone from the luxury New York complex!
Glassman, who dated Gosselin after his split from ex-wife Kate, filmed her return to The Alexandria in Manhattan, New York, when she once lived there with the dad-of-eight.
Article continues below advertisement
"I had to come in and let you guys know that, that was lies," Hailey told the concierge of the now infamous 2009 December incident.
"You remember me, right?"
"Of course... I try to forget him though. He's an a**hole," the concierge replied.
"He scares me. I really ask myself, how could you do what you did, being such a nice person?"
Watch the video on RadarOnline.com
Gosselin's ransacked apartment became headlines when he fingered Glassman as the culprit and a police investigation was eventually launched, although it was RadarOnline.com that obtained text messages between the pair proving that he staged the break-in and theft of his television.
On December 16, 2009, Gosselin texted: "Leave the key on the counter. Not kidding. I told u if u choose them our friendship is over. Your choice. That's not manipulation, that's your choice."
He then texted Glassman she needs to be "out before Christmas. Take the furniture and t.v. That is a gift."
According to the NYPD, Gosselin then claimed Glassman slashed furniture, stole his TV and left a note with her name pinned to a dresser with a
Article continues below advertisement
knife.
As RadarOnline.com first reported, New York police who investigated the "ransacking" of the apartment believed the event was a publicity stunt.
Glassman was eventually cleared as a person of interest in the break-in.
In the video, Glassman also ran into the building manager, who happened to live across the hall from her and Gosselin.
"I was miserable... It's kind of like I was living in this great apartment, paying the bill of it, but I was really in kind of like a jail," Hailey said to him.