Exclusive
EXCLUSIVE: Jon Gosselin's Text Messages Prove He Staged His Apartment Break-In: Read Them Here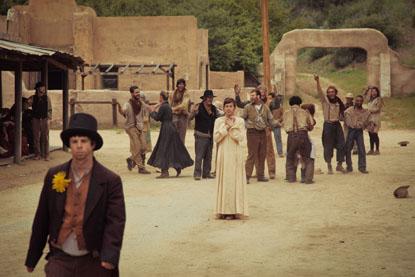 Jon Gosselin tried to blame his ex-girlfriend for burglarizing his apartment, but left an electronic trail that proves otherwise.
RadarOnline.com has exclusively obtained text messages -- sent from Jon to his then girlfriend, Hailey Glassman -- which may prove he staged the now infamous break-in at his apartment in Manhattan back in December.
EXCLUSIVE DOCUMENT: Read Jon's Text Messages
New York police recently cleared Hailey of any wrongdoing and closed the case.
Article continues below advertisement
But now RadarOnline.com has text messages that show when Jon blamed Hailey for stealing his TV in the break-in he had already told her to come and take it!
That never-before-revealed evidence proves that Jon knew she didn't steal the TV.
The couple had been living together and was in the middle of a break-up. Days before he reported a break-in, Jon texted Hailey.
On December 16, 2009, Jon texted, "Leave the key on the counter. Not kidding. I told u if u choose them our friendship is over. Your choice. That's not manipulation, that's your choice."
Jon then texts Hailey she needs to be "Out before Christmas. Take the furniture and t.v. That is a gift."
The TV is the crucial part as Jon later accused Hailey of stealing it in the break-in.
On December 17, Jon texted Hailey, "That's fine, I'm understanding. Do u know why u have to move out, let me explain. If I were to get evicted, they would seize the apartment and all."
He then writes, "I can't text my plan."
Article continues below advertisement
It's damning evidence considering Jon claimed the break-in happened over Christmas while he was in Pennsylvania spending the holiday with his family.
According to the NYPD, Jon then claimed that his ex-girlfriend Hailey slashed furniture, stole his TV and left a note with her name pinned to a dresser with a knife. As RadarOnline.com first reported sources say New York police investigating the "ransacking" of Gosselin's apartment believed the event was a publicity stunt.
Glassman was cleared as a person of interest in Gosselin's break-in last week. In an exclusive statement to RadarOnline.com, Glassman's attorney, Stephanie Ovadia said, "I think the text messages speak for themselves. We're glad the NYPD has closed this file and that the truth has finally come out."