Exclusive
EXCLUSIVE: Oksana Grigorieva Satisfied With Investigation, Will Not Speak On Case, Attorneys Say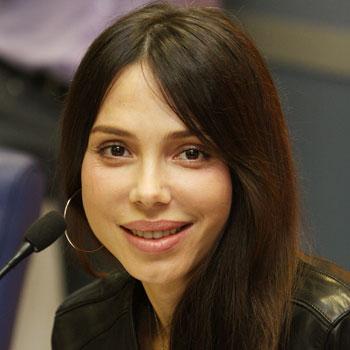 In the wake of the Los Angeles District Attorney's decision to charge Mel Gibson in connection with domestic violence, attorneys for Oksana Grigorieva exclusively tell RadarOnline.com their client is satisfied with the professional investigation conducted by the authorities and will not comment any further out of respect to the case.
Attorneys Ronald Litz, Daniel Horowitz and Martin Garbus issued this statement to RadarOnline.com:
Article continues below advertisement
"The decision of the District Attorney was made after very careful consideration of all the facts and with complete fairness to all involved.
EXCLUSIVE FIRST PHOTOS: The Injury To Oksana's Teeth
"During the investigation we cooperated fully. Ms. Grigorieva spoke numerous times with law enforcement. During those interviews she answered every question that she was asked. Ms. Grigorieva submitted releases for confidential information, waived attorney-client privilege and never invoked her Fifth Amendment rights.
"Ms. Grigorieva will now concentrate on co-parenting Lucia, resuming her charitable work for the children of Chernobyl and moving forward with her life.
"For these reasons, we have no further comment on this matter."
As RadarOnline.com previously reported, the 41-year-old Russian musician claims the 55-year-old Braveheart star punched her in the face twice during a January 2010 fight, knocking out two of her front teeth and leaving her with a concussion. While Gibson hasn't denied a conflict occurred, he's described it through his lawyer as a loud argument.
Article continues below advertisement