EXCLUSIVE: Oksana Grigorieva Not Charged With Extorting Mel Gibson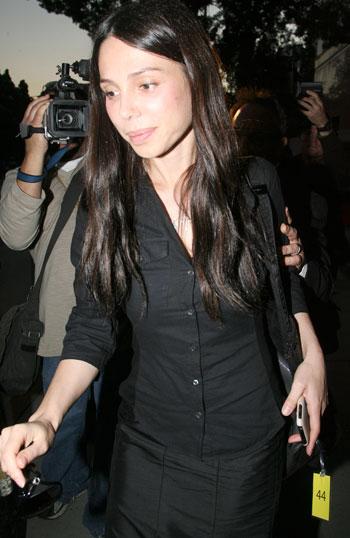 RadarOnline.com was the first to report that Oksana Grigorieva would not be charged with extorting Mel Gibson and it is now confirmed that the Los Angeles County District Attorney's Office has officially rejected charging her.
Gibson is set to appear today at the Airport Courthouse in front of Judge Stephanie Sautner, where he is expected to plead 'no contest' after being charged with battery against Grigorieva.
Article continues below advertisement
A source close to the case tells us Grigorieva wasn't charged because, "there wasn't enough evidence to prove that a crime occurred."
Gibson's camp claimed that Grigorieva tried to extort the actor/director and the investigation has dragged on but the charges are now officially rejected.
"The decision of the District Attorney was made after very careful consideration of all the facts and with complete fairness to all involved," Grigorieva's attorney's told RadarOnline.com.
"During the investigation we cooperated fully. Ms. Grigorieva spoke numerous times with law enforcement. During those interviews she answered every question that she was asked. Ms. Grigorieva submitted releases for confidential information, waived attorney-client privilege and never invoked her Fifth Amendment rights.
EXCLUSIVE FIRST PHOTOS: The Injury To Oksana's Teeth
"Ms. Grigorieva will now concentrate on co-parenting Lucia, resuming her charitable work for the children of Chernobyl and moving forward with her life."
Article continues below advertisement