Exclusive
EXCLUSIVE: Jeweler Made More Than $35,000 Off Sale Of Lindsay Lohan Surveillance Tape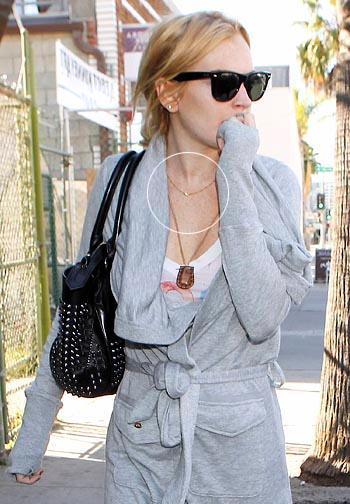 The jewelry store that sold the video surveillance tape of Lindsay Lohan has made more than $35,000 from the sale, RadarOnline.com is reporting exclusively.
RadarOnline.com broke the story late Saturday that Kamofie & Co. sold the surveillance tape that is the key piece of evidence in the felony grand theft case against Lindsay.
Now we've learned that the move was not only brazen but also lucrative – well in excess of $35,000.
Article continues below advertisement
Both the prosecution and the defense are extremely unhappy that the jewelry store sold the tape, one source close to the situation told RadarOnline.com. "Neither side wanted it released. Neither side sanctioned this sale."
PHOTO: Lindsay Rocks A White Bikini
Kamofie & Co. sold the tape to multiple outlets, getting various amounts for different rights. One sale was to a media broker who then shopped it.
"The tape was sold in the U.S. and abroad," a source told RadarOnline.com exclusively.
"The jewelry store wanted a bidding war to maximize profits."
Still photographs from the tape are online and you can see them here.
"They chopped up the sale to different outlets to make as much money as possible," the source told us.
Lindsay is accused of stealing a necklace worth $2,500 from the store.
But now that the store has profited from the tape many questions have been raised including: Will the sale of the tape damage the prosecution's case, because the store has profited from the situation, possibly creating a credibility issue for the store's assertion the necklace was stolen while Lindsay maintains it was loaned?