Exclusive
EXCLUSIVE: Lindsay Lohan Surveillance Tape Sold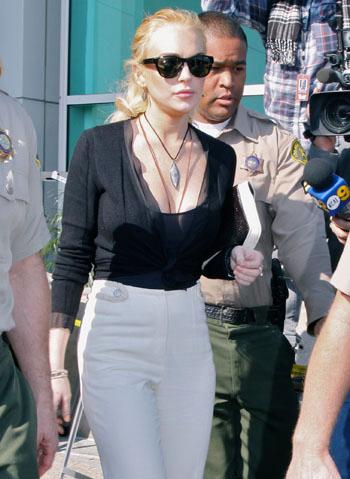 The jewelry store surveillance tape that could be make-or-break in the felony theft case against Lindsay Lohan has been sold, RadarOnline.com is exclusively reporting.
The security video was sold by the store itself! The footage was sold to a company that intended to make the footage public. Entertainment Tonight licensed rights to the video from that company.
This development could complicate the case against Lindsay, and RadarOnline.com has learned that it is causing turmoil in both the prosecution and defense camps.
Article continues below advertisement
"Neither side wanted it released," a well-placed source tells us. "Neither side sanctioned this sale."
PHOTO: Lindsay Rocks A White Bikini
Lohan is accused of stealing a necklace valued at $2,500 from Kamofie & Co., a jeweler located near her new home in L.A.'s Venice Beach district.
The starlet is due back in court March 10 when she has to tell the judge if she's accepting a plea deal that he's already warned her will come with a jail sentence or try her hand at trial by jury.