EXCLUSIVE: District Attorney Won't Be Turning Over Lohan Surveillance Video Until Next Week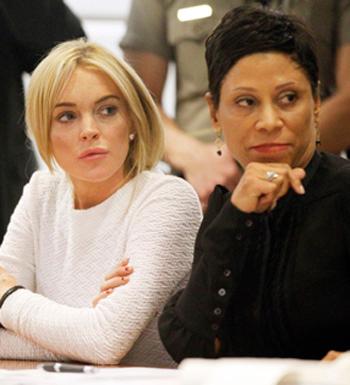 Lindsay Lohan's attorney, Shawn Holley, won't be obtaining a copy of the surveillance video that allegedly shows LiLo stealing the $2,500 necklace from a jewelry store in Venice, California until next week, RadarOnline.com has exclusively learned.
A source close to the situation tells us: "The D.A. won't be handing over the surveillance video until next week. The surveillance video has to be formatted for viewing. The D.A. has had the surveillance video for almost three weeks. The surveillance video was turned over by the jewelry store owner to the D.A. before Lindsay was charged with felony grand theft. Lindsay was charged almost two weeks ago. Shawn needs to see that video to determine the next step in the case."
Article continues below advertisement
RadarOnline.com previously reported that Holley hadn't received the video, and she told us on Tuesday: "I'm sure the LAPD and the D.A. 's Office have a good reason for not having turned over a key piece of evidence in this case, but I can't imagine what it is."
The Mean Girls star, 24, must appear in front of Judge Keith Schwartz next Wednesday , February 23 for her next hearing in the matter. Whenever anyone in Los Angeles County is charged with a felony, the defendant must appear.
"Lindsay's lawyer is hoping she receives the video before that appearance, since the hearing will specifically address whether a plea deal can be reached. Holley can't make that determination without having seen the video. Lindsay is TOTALLY STRESSED out over the felony charge. She is adamant that she didn't steal the necklace.
"Lindsay is committed to her sobriety and she would like to resolve this matter as timely as possible," the source says.