Simon Cowell Says No To Lindsay Lohan As A Judge On X Factor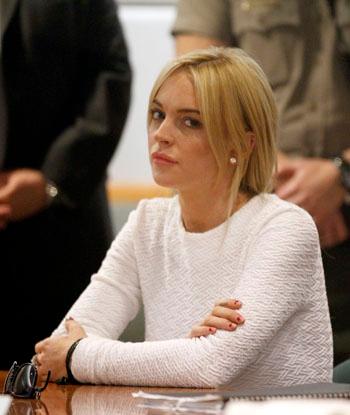 Lindsay Lohan will not be part of The X Factor, RadarOnline.com has confirmed.
Rumors went wild in the last few days that the troubled starlet would be a judge on the highly-anticipated talent show; the speculation being that her notoriety would be good for ratings.
Simon Cowell, who created The X Factor and will be the centerpiece of the judging panel when the show premieres this fall, is too smart for that.
Article continues below advertisement
No, Lohan will not be part of the show, spokeswoman Ann-Marie Thomson said Saturday.
Simon Cowell's Candid TV Admission, The X Factor 'Massive Risk'
In fact, although Lohan has starred in five mug shots, she wasn't even talked to about the job.
Maybe that's a good thing because it leaves leaves Lindsay free to concentrate on dealing with that felony theft charge.
Earlier in the week, Jessica Simpson took her Twitter page to shoot down rumors that she was headed to The X Factor judges table.