Exclusive
EXCLUSIVE: Lindsay's Lohan Legal Dilemma: How To Say Sorry Without Saying Sorry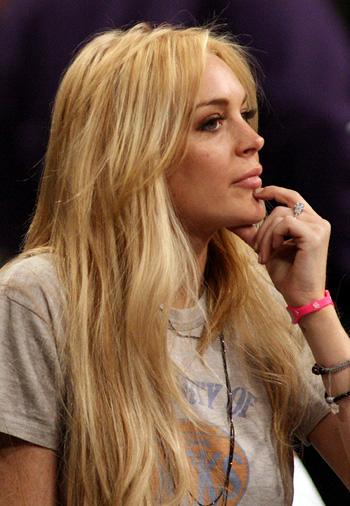 Lindsay Lohan is stuck between a rock and a hard place as she ponders her latest legal dilemma -- whether to apologize or not for a car chase for which she is currently being sued over.
Lohan is scheduled to be deposed in March in the ongoing civil lawsuit for battery and false imprisonment that was filed against her following her 2007 DUI arrest.
Judge Richard Stone is allowing the plaintiffs' attorneys to ask Lindsay if she is sorry about the alleged car chase that she is accused of being involved in, or if she feels remorse about that fateful night that ultimately led to her arrest in Santa Monica.
Article continues below advertisement
A source close to Lindsay tells RadarOnline.com: "How does she answer these questions? Lindsay is in a no-win situation. If she says she is sorry and remorseful, the other side, will say, 'look, she is negligent, and she should be help responsible for everything that the plaintiffs are alleging'.
"But, If Lindsay says she isn't remorseful, or sorry, they will say, 'how could she not be?' She has been to rehab several times since 2007, she was clearly out of control at the time.
"There is another problem, with Lindsay's new felony grand theft felony charge, she has to carefully think about what she says, because that could be used against her as well. Remember, when Lindsay was arrested, and cops found cocaine in her pockets, she claimed that the jeans weren't hers, but her assistant's, Tarin Graham.
"There is no doubt that this case is going to trial. The plaintiffs have rejected all reasonable settlement offers. Lindsay is leaning heavily on her lawyer, Ed McPherson, to get her through this. McPherson is a tough as nails attorney, and his cross examination of witnesses is legendary. Lindsay's defense is simple, this is a frivolous lawsuit, and should be thrown out,"
Article continues below advertisement
Lindsay is being sued by three male passengers that were in a car that the actress is accused of commandeering to chase after her then assistant's mother and her passenger, Tracie Rice.
Rice is also suing LiLo. The alleged high speed chase lasted for less than five miles and was approximately 5-7 minutes long.
Judge Stone has ruled that Lohan's deposition take place at McPherson's office so there isn't a media circus such as the one that occurred the last time Lindsay was deposed in the case.