EXCLUSIVE INTERVIEW: Lindsay Lohan Business Pal Slams Jewelry Store; Insists Actress Is 'An Honest Person'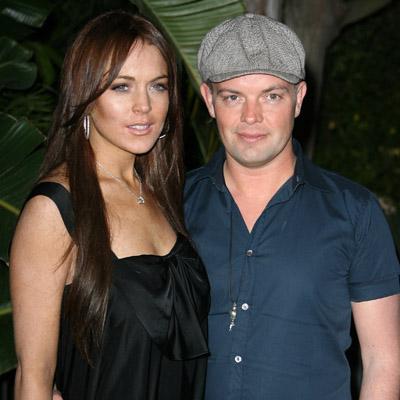 A past business associate of Lindsay Lohan, Danish promoter Claus Hjelmbak, tells RadarOnline.com exclusively that the 24-year-old actress is "an honest person" and that he believes the jewelry store, from whom Lohan is accused of stealing a $2,500 necklace is using the star to gain publicity.
Claus worked with LiLo in 2008 when she was the honored guest at a Scandinavian Style Mansion event, and he says that from his experience, she is a professional and trustworthy person.
Article continues below advertisement
"I have personally worked with Lindsay Lohan in the past and when she was the host of my event she politely declined gifts worth tens of thousands of dollars!" Claus tells RadarOnline.com. "I do not for one second believe Lindsay Lohan would take anything from anyone. She is an honest person."
Claus questions the jewelry store's motivations, especially in light of RadarOnline.com's exclusive report that they sold surveillance video of Lohan allegedly stealing the "one of a kind necklace."
"I have to say my personal opinion from the very beginning has been that the jewelry store was using this so called case to gain publicity, it is now pretty obvious for anyone to see... now that the store sold the tape, this store should really be investigated and prosecuted for their actions and for slandering Ms. Lohan," Claus says.
"However I think this jewelry store in question saw an opportunity to take advantage of lindsay's current sensitive situation, they should be beyond ashamed!"
Article continues below advertisement