VIDEO: SNL Goes Wild With Sheen, Miley & Lindsay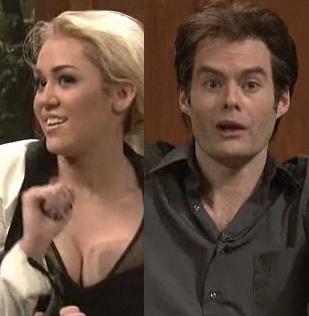 All our favorite show business crazies met up on Saturday Night Live last night, and the runaway winner in the comedy rally was SNL's own Bill Hader. You can take a look at his spot-on Charlie Sheen impersonation here on RadarOnline.com.
Hader opened with a show within the show, playing Sheen hosting 'Duh! Winning!' a chatfest with his favorite personalities. Hader as Sheen had Libyan tyrant Muammar Gaddafi explaining how killing his own people meant he was "winning" and disgraced former Dior designer John Galliano justifying his love of Hitler as another winning strategy.
Article continues below advertisement