Exclusive
EXCLUSIVE: Gary Coleman's Ashes Remain At Attorney's Office, Ex-Wife Claims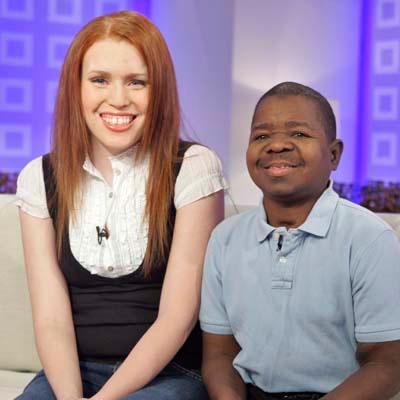 It's been almost a year since Diff'rent Strokes star Gary Coleman passed away and as the bitter feud over his estate continues, his ashes still remain in an attorney's office, a rep for ex-wife Shannon Price tells RadarOnline.com exclusively.
"He's still sitting in the third party attorney's office," spokesperson Shielia Erickson tells RadarOnline.com exclusively, referring to court-appointed attorney Robert Jeffs, who's overseeing the estate. (A phone call to Jeffs' office for comment was not returned.)
Article continues below advertisement
"The judge wanted the matter to be resolved within six months and it's exceeded that," she adds.
At the time of Coleman's untimely death on May 31, 2010, he and Price were divorced, but they were still living under the same roof.
Coleman's controversial ex will be in court next month; a judge will decide if she will be granted common law marriage status which will greatly help her in his ongoing legal fight.
She's battling over control of his estate -- and his remains -- against Coleman's former business manager and girlfriend Anna Gray, who is the sole benefactor of the former child star's 2005 will.
"Shannon really wants to have a formal farewell because she still hasn't had a chance to let him go," Erickson says.
Erickson adds that there are two important reasons Price wants her ex's ashes.
"He wanted his ashes spread at Golden Spike," she said of the train enthusiast's final wishes at the historic transcontinental railroad meeting point in Utah.
MORE ON:
Celebrity Justice
Article continues below advertisement
Price also wants to hold him close to her heart -- literally.
"And she wants to carry some of his ashes around her neck in a necklace," Erickson adds. "She wants him with her all the time.
"This time waiting is very hard. She wants to have him with her."
So in lieu of a formal service as his remains are not yet available to take home, Price and Gary's friends had a birthday party for her former husband on February 8 complete with all the festive trimmings.
"We had cake and close friends of Gary's talked about their memories of him and Shannon shared photos.
"It was a sad time but a happy time too," Sheilia says. "She misses him and it was a time for his friends to get together informally. We wanted to cheer her up. We wanted something positive to come through a negative situation."
RELATED STORIES:
No Buyers For Gary Coleman's House; Bank Reduces Price