EXCLUSIVE DOCUMENTS: David Beckham Still Fighting Bauer Publishing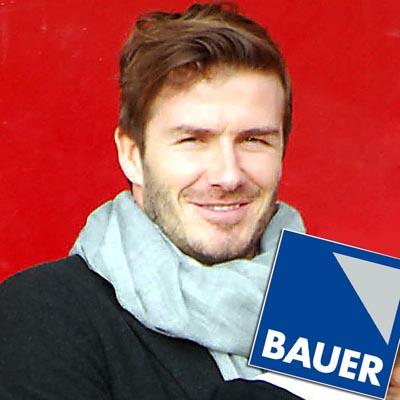 Soccer superstar David Beckham is still at war with the publishing company that scored a victory against him in his hooker defamation lawsuit.
DOCUMENTS: David Beckham Files Federal Objections Against Publishing Company
The L.A. Galaxy player filed an objection to the proposed order dismissing his lawsuit, and RadarOnline.com has the exclusive legal documents.
In a hearing on February 14, Judge Manuel Real dismissed Beckham's lawsuit against the publisher of InTouch magazine, which led to Bauer seeking to recoup costs associated with the legal battle.
Article continues below advertisement
Beckham is now claiming that the court directed Bauer to "prepare a ruling," but instead the publishing house's lawyers revised it and added several assertions that the court didn't make.
His legal team is proposing that the court reject Bauer's proposed order because it does not accurately reflect the ruling made by the court.
Bauer's proposed order to dismiss includes statements such as "there is no evidence that the Bauer Defendants recklessly disregarded the truth of the Article," and "there is no evidence that the Bauer Defendants knew the Article was false at the time of publication," which the plaintiff claims the court's ruling did not include.
There is also disagreement over the reason for the court's dismissal of Beckham's claim for intentional infliction of emotional distress, which was because it ruled that Beckham could not demonstrate with clear and convincing evidence that Bauer acted with actual malice.
The court's ruling did not discuss Bauer's erroneous argument that the California Uniform Single Publication Act barred the claim, according to the sports star's lawyers.
Article continues below advertisement
The legal battle stems from an article in In Touch Weekly in which prostitute Irma Nici, 26, alleged that she had a series of sex romps with the dad-of-three for $10,000 cash in London and New York in 2007.
David Becham's wife Victoria, the Spice Girl-turned fashion designer, is expecting their fourth child.
RELATED STORIES:
Bauer Publishing Goes After David Beckham For $250,000 In Legal Fees