Exclusive
EXCLUSIVE COURT DOCUMENTS: David Beckham's Detailed Denial Of Alleged Affair With Hooker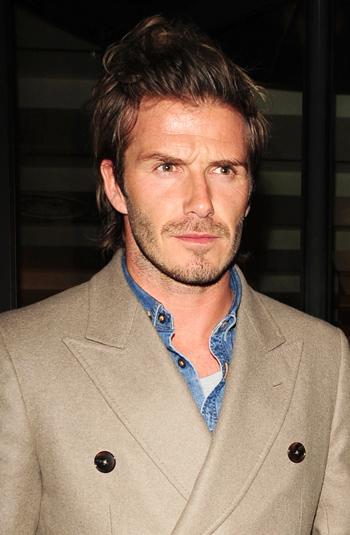 David Beckham has given an extremely detailed denial of allegations made about him by former hooker Irma Nici, and RadarOnline.com exclusively has the explosive declaration the soccer star gave in London Friday.
Read The Court Document Here
Last year, Nici told InTouch magazine that she and Beckham had sex on several different occasions in 2007, one of which involved a second prostitute. Beckham and his legal team immediately slammed the report, and in September filed a $25 million lawsuit against Nici and the magazine.
Article continues below advertisement
In the declaration, which is now part of Beckham's case file in the Los Angeles County Superior court, he provided a date-by-date account of where he actually was when Nici says she was with him.
On the first occasion, in August, 2007 when Nici claimed she having sex with the soccer stud, Beckham says he was in a different location, getting a pre-game rubdown!
As part of his regular routine when traveling with the Los Angeles Galaxy, Beckham says he'd always get a sports massage after checking into his hotel room the night before a game.
That's exactly what he was doing, Beckham says, when Nici said he was having sex with her.
"My security team was with me before, during and after the massage. After the therapist left, I went to sleep," Beckham says int he declaration.
He also denied he'd had sex with Nici the following month at the Le Parker Meridien Hotel in New York. Beckham insisted he's never even been in the hotel.
Money was also an issue in Nici's magazine story. She'd claimed Beckham parted with $10,000 for a threesome she set up with another prostitute. Not even possible insists Beckham, who says he does "not carry around thousands of dollars in cash when I travel."
Article continues below advertisement
Beckham, who is expecting his fourth child with wife Victoria, insists he never engaged in "unlawful acts of soliciting prostitution from Nici and another prostitute and of engaging in prostitution with them by paying for sex" at any time, or any place.
He's never met or spoken to Nici, he says.
The next hearing in the case in Feb. 7 in Los Angeles.
RELATED STORIES:
Judge Denies David Beckham's Request To Question Sex Accuser