MUG SHOT: Rapper Juelz Santana Arrested & Released On $125,000 Bail; Drug & Weapons Charges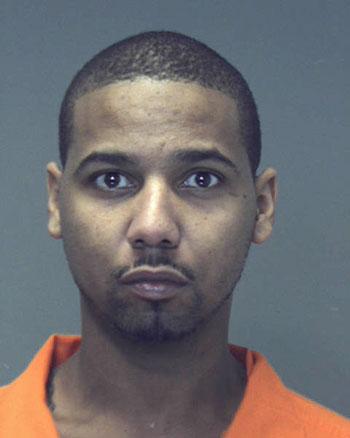 Rapper Juelz Santana was released from the Bergen County Jail in Hackensack, New Jersey on Thursday after posting $125,000 bail and RadarOnline.com has his mug shot.
The 28-year-old singer was arrested on Tuesday after a search of his recording studio turned up two fully-loaded 9mm handguns and 17 bags of marijuana.
MUGSHOTS: Golden Voiced Homeless Man Rap Sheet - See The Mugshots
According to authorities, Santana – real name Laron James – was being investigated for nearly 10 months before the search warrant was executed, resulting in his arrest.
Article continues below advertisement
Santana was charged with possession of a firearm and a controlled dangerous substance, possession of a handgun without having a permit, possession with intent to distribute a controlled dangerous substance within 1,000 feet of a school zone and possession with intent to distribute a controlled dangerous substance.
Bergen County prosecutor John L. Molinelli said the recording studio doubled as a gang operation and believes that Santana is a member of the Bloods street gang.
Santana is best known for his 2003 hit There It Go (The Whistle Song) and was also featured on fellow rapper Cam'ron's 2002 singles Oh Boy and Hey Ma.
"I don't like to advertise the fact that he's a rapper, because some of these guys will use the arrest to increase their record sales," Molinelli said.
"To me, he's just a criminal."
RELATED STORIES: