Exclusive
EXCLUSIVE: Mel Gibson Attends Insanity Trial -- But Just As Audience Member!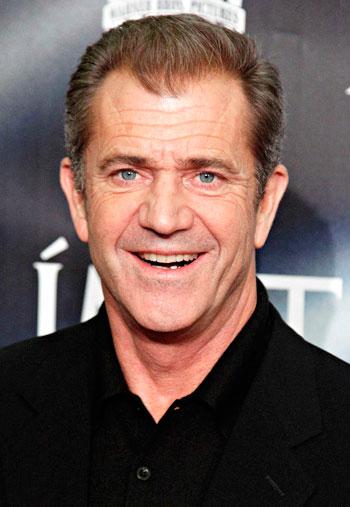 Mel Gibson made an impromptu court appearance Monday night – but thankfully it was all in the name of drama.
The 55-year-old actor, took some time out from his own ongoing legal woes for a few hours, to attend a performance of the Shakespeare Center's Hamlet's Trial, RadarOnline.com can exclusively report.
The mock trial was held to determine if Hamlet was sane at the time he murdered Polonius and legal arguments were presented by some of the legal world's elite – including Gibson's own criminal defense attorney, Blair Berk.
Article continues below advertisement
Berk took the part of Hamlet's attorney and the prosecution was lead by powerhouse Deputy District Attorney Danette Meyers, who recently announced her candidacy to become LA District Attorney in 2012.
The presentation was presided over by Supreme Court Justice Anthony Kennedy, and bringing a little Hollywood glamour to the proceedings, Helen Hunt was one of the members of the mock jury.
After much heated debate the jury finally found that the fictional Prince of Denmark was sane at the time of murder, although not unanimously - Meyers told RadarOnline.com: "The jury hung ten for two for sane".
An eyewitness at last night's event told RadarOnline.com: "Most people didn't even realize that Mel Gibson was there. He was very low key. Mel was just there to support his attorney."
Gibson, who portrayed Hamlet himself in a 1990 movie production of the classic tragedy, must be hoping his attorney will have better luck than she did last night when it comes to convincing prosecutors not to press charges against her client for allegedly assaulting his ex-girlfriend, Oksana Grigorieva.
MORE ON:
Oksana Grigorieva
Article continues below advertisement
As RadarOnline.com previously reported, a charge of domestic violence/corporal injury involving a former cohabitant is looming for the Oscar-winning actor/director.
It can be prosecuted as a felony or misdemeanor. If convicted of a felony, the Lethal Weapon star could face up to four years in state prison; if convicted of a misdemeanor, he could face up to one year in county jail.
RELATED STORIES:
Listen to RadarOnline.com exclusive Mel Gibson audio: