EXCLUSIVE INTERVIEW: Spencer Pratt Returns To School: 'I Want To Be An FBI Agent'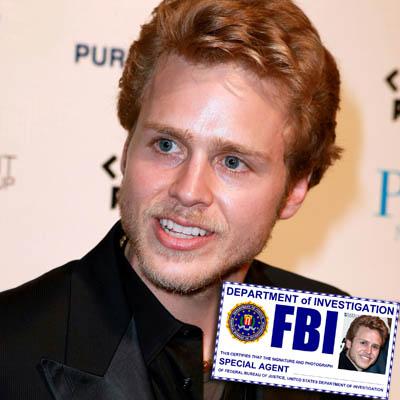 Spencer Pratt always surprises -- and his latest move is no exception.
"I want to be an FBI agent, or work in homeland security or intelligence," Pratt told RadarOnline.com in an exclusive new interview.
"What really made me decide to do it, was those ads that pop up every time you sign onto the computer that say, 'Do you want to work for the FBI, all you need is a college degree.' I was like, I don't have that."
Article continues below advertisement
Pratt says he was short only a few college credits, and now has decided to head back to school to finish his degree in Political Science at USC.
"I came so close to getting my degree, that I can't believe I didn't finish.
"It's going to be really weird to be at school again. I know it will be hard to blend in. Just going to the college store with Heidi (Montag) to get my books for summer school was a challenge.
"I am ready to get my degree, I've given up reality TV, and I would love to be an FBI agent.
"Ever since I was a kid I wanted to work for the government, so I've wanted to be an FBI agent for like 20 years, it's an honorable job," Pratt told RadarOnline.com exclusively.
"Heidi is going to come to all my classes with me because she doesn't want any funny business," Pratt said jokingly of his beautiful wife.
Article continues below advertisement
The 27-year-old candidly revealed his only challenge in completing his college credits was his attention deficit hyperactivity disorder.
"I was diagnosed with it, and if I sign up early, I can take tests separately and be given more time. But in class, Heidi will take my notes for me because of my ADHD."
"I am finishing my two General Education science classes and Spanish and a writing class and I'll get my degree."