EXCLUSIVE INTERVIEW: Carlina White's Aunt Says Kidnapper 'Should Rot In Jail'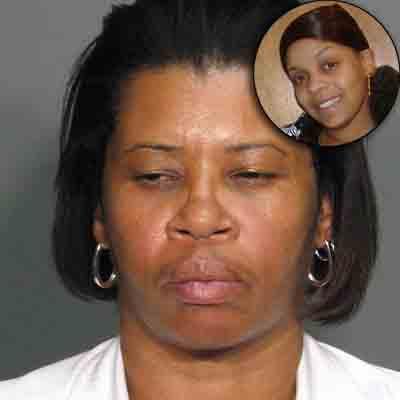 The family of kidnap victim Carlina White is furious that her alleged abductor, Ann Pettway, is asking for to be forgiven for her crimes and want her to be sent to prison for life, RadarOnline.com can exclusively reveal.
"I want her to rot in jail," Carlina's aunt, Lisa White-Healy told RadarOnline.com in an exclusive interview. "I want justice to be served.
"I think she should get 23 years to life to make up for the time she took away from my sister."
Article continues below advertisement
Carlina White Kidnapping Suspect Confesses To The FBI
"I can't believe how one person can ruin someone's life so much," Lisa told RadarOnline.com. "She messed up everything. She's apologized but she knows what she did.
"She took 23 years away from us. If she wanted a baby she should have adopted kids, she didn't care about anyone else but herself."
Prosecutors have previously revealed that Pettway claims she took Carlina after a series of miscarriages left her desperate for a child and terrified she could never have one of her own.
Article continues below advertisement
But Lisa doesn't care about supposed reasons or excuses, pointing out the years of suffering and heartbreak Pettway caused her family.
EXCLUSIVE INTERVIEW & AUDIO: Spencer Pratt Turns Bad Boy Rapper In Never-Before Heard Song
"No one knows how badly she hurt our family, she didn't care about us," she said. "When you take someone's child it means that you don't give a hell - you just don't care.
"I bet she watched our family crying on TV, she just didn't give a damn. She probably thought that Joy could just have another one."
Lisa -- who is the sister to Joy, Carlina's natural mother -- went on to say that she doesn't believe the Pettway family's claims that they had no clue Ann hadn't given birth to the new baby.
"Why didn't the family come forward and ask whose baby is this? I just don't understand it. The police need to question them.
"That whole family must have known about it, I think that they're lying when they say they didn't know. Carlina had a very distinctive face as a baby, and her kidnapping was all over the news, anyone would have known it was her."
Article continues below advertisement
White-Healy also thinks the authorities should be blamed for not catching Pettway's despicable deception sooner. "Once they found out her DNA didn't match then they should have questioned the family," she said.
"Everyone should be accountable for it -- the social worker, the county, there's no way you can just say you had a baby.
"I think Carlina has been brainwashed by them -- how can she still be close to someone's family when they kidnapped you? They told her they didn't know, but that's because they didn't want to get arrested," she added.
SHOCKING PHOTOS: Inside The Camp Where Elizabeth Smart Was Held
White-Healy even suspects that other children in the Pettway family could have been abducted too, and she's demanding them to be DNA-tested.
"They should have take Ann's son and test him, maybe he's not hers as well," she said. "With her background you just don't know what's the truth."
Despite the happy reunion between Carlina and her biological family earlier this month, White-Healy says it is still a very sad time for them all.