Carlina White Kidnapping Suspect Confesses To FBI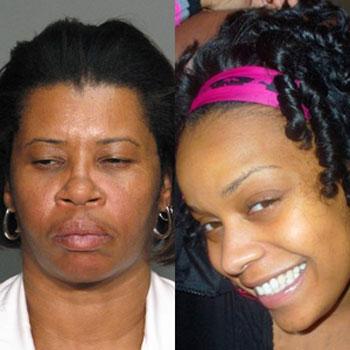 The woman who allegedly kidnapped an infant from a New York hospital in 1987 confessed that she committed the crime because she had multiple miscarriages and was afraid she would never have her own children, according to the criminal complaint filed against her Monday.
Ann Pettway told the FBI that she saw the 19-day-old baby at the hospital on August 4, 1987 and kidnapped her a few hours later.
"She told her friends and family members that the victim was her child," the complaint states. "When no one stopped Pettway she took the victim with her on a train to Pettway's home in Bridgeport, Conn."
Article continues below advertisement
According to the confession, she changed baby Carlina White's name to Nejdra Nance and tried to fake a birth certificate for her but was never able to create one that looked real.
The complaint addresses her knowledge of the crime. "Pettway is sorry and she knows that she has caused a lot of pain."
Pettway appeared in a Manhattan Federal Court on Monday, where she faces federal kidnapping charges. Her attorney spoke about his client's tearful interview. "She's pretty upset, but she understands what's going on," Robert Baum told People magazine.
"She became aware of the police chasing after her because of press accounts."
Growing up in Connecticut and Georgia, Carlina had a hunch for a long time that Pettway wasn't her biological mother, and recently did her own detective work on missing children who'd been born in 1987.
Actress/Model Michelle Marie Gopaul Charged In Kidnapping Infant
She found her own photo on the website of the Center for Missing and Exploited Children. With the help of that organization and the NYPD, she was finally reunited with her real family in the Bronx.
Article continues below advertisement
Pettway will not have to enter a plea at the arraignment and her attorney said he would not ask for bail.
SHOCKING PHOTOS: Inside The Camp Where Elizabeth Smart Was Held Captive
"It's alleged she made those statements. I will investigate her medical history, the miscarriages. She cares deeply about Carlina. She feels badly. She is very upset. She has expressed concern about her family, especially Carlina. She understands the gravity of the situation."