Exclusive
EXCLUSIVE PHOTOS & INTERVIEW: Carlina White's Grandmother Says Kidnapper 'Should Pay For What She Did'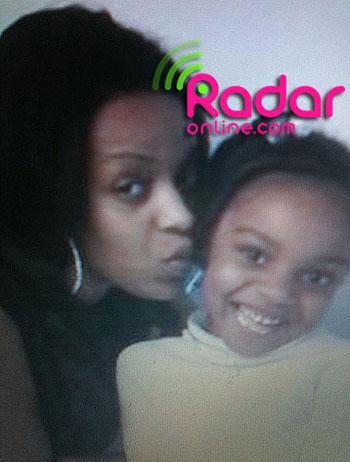 Carlina White has finally been reunited with her family after having been kidnapped from Harlem Hospital 23 years ago.
You would think her family would be angry and bitter towards the kidnapper but in an exclusive interview with RadarOnline.com, Carlina's grandmother, Elizabeth White, says she has drawn on her Christian faith and does not feel angry, but does believe the kidnapper 'should pay for what she did.'
Article continues below advertisement
"I'm not angry with the woman who took her – but I think she should pay for what she did," White says. "I want to ask her about her sister and her mother who Carlina was close too – there's a lot of things I would like to know about them and Carlina hasn't said much about them.
"It bothers me that she was abused because that would never have happened if she had been with her mother – how could that lady take her and abuse her like she did? Joy would never treat a child like that.
"The sister must have been nice to her though for Carlina to call her an aunt. I would like to know more about the aunt and the grandmother but she didn't talk about them, maybe she's worried about her getting in trouble with the law.
"It seems odd that they didn't know Carlina was kidnapped because it was in the news and all over the papers at the time. How could they not know the baby was the stolen?
Article continues below advertisement
Article continues below advertisement
She subsequently began researching her background online, and soon contacted the Center for Missing And Exploited Children.
Officials from the agency began working with New York police, around the same time Carlina contacted Joy White to compare her baby photos to those White had posted on a missing children's website. Upon seeing the photos, Nance told White she thought she was her long lost daughter.