Exclusive
EXCLUSIVE INTERVIEW & AUDIO: Spencer Pratt Turns Bad Boy Rapper In Never-Before Heard Song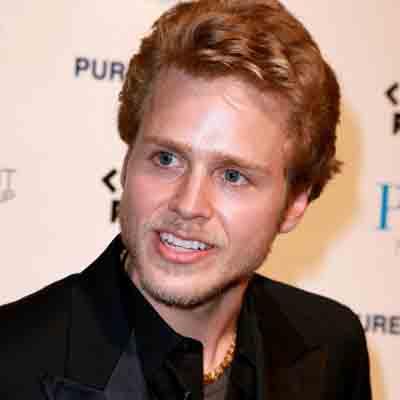 When you think of bad boy rappers, Spencer Pratt probably isn't the first name that springs to mind.
But the former reality TV star reveals that he once had designs on changing that, with a plan to take-over the hip hop world, and RadarOnline.com can exclusively bring you one of his never-before heard tracks I Get Doe.
Although it's unlikely that Lil Wayne or Jay-Z are clamoring for the chance to collaborate with Pratt anytime soon, fans of the outspoken 27-year-old are sure to be impressed with his musical mastery -- although also disappointed with the news that he is no longer harboring fantasies of making a clean sweep at the Grammys.
Article continues below advertisement
"I recorded the track in my home studio in LA while I was still shooting The Hills and my musical ambitions were on the front burner," Pratt revealed in an exclusive interview with RadarOnline.com. "They were going to feature it on the show and I was making plans to perform at The Roxy and The House Of Blues in Hollywood.
Listen to Spencer Pratt's Song
"This is the second song I did after I'm a Celebrity...Get Me Out Of Here, and we called it I Get Doe, which is slang for money. I got my own recording label through Warner Music Group and I planned to do an entire album," he explains.
In the hip hop-inspired tune, Pratt goes head-to-head with both his critics and the show that launched his career, lambasting both with his racy lyrics and colorful language.
Article continues below advertisement
The track opens with the chorus: "Spencer Pratt... b*tch. I bet you think because you saw me on the TV that you know my whole life story. Let me tell you something you might not know, f**k what you talkin' about, b*tch I get doe."
A later verse is even more confrontational, telling the world exactly what he thinks of The Hills and celebrity wannabes.
"They all talk about Spencer Pratt being brainless, but Spencer Pratt taught you how to be famous, how to be hated, how to be loved, how to orchestrate a plan that was sent from above.
MORE ON:
I'm a Celebrity Get Me Out Of Here
"I ain't a prophet, I'm a person with a message, a blessing in disguise giving rise to the peasants who ain't living in the Hills. F**k the show, I just signed a book deal with an autographed copy I can send you, dog."
Unfortunately despite Pratt's vocal and song writing talents, things didn't pan out and his desire to be a hip hop star fizzled because of financial limitations.
"It never happened and is on pause for now because it costs way too much to pay for the tracks. The big record labels always pay big money for them. The producers just charge so much," Spencer explained.
Article continues below advertisement
Spencer and his beautiful blonde wife, Heidi Montag, had already blown a fortune over three years in an attempt to launch Heidi's musical career with her debut album, Superficial.
EXCLUSIVE: Heidi Montag Forced To Turn Down Dancing With The Stars
Montag told Entertainment Weekly: "I've spent over a million dollars, almost $2 million on this album. Every song was a true journey. I had to track down the songs myself, because it was just Spencer and I doing it independently.
"I really wanted to take my time, and every song means so much to me. I put every dollar I have into this."
RELATED STORIES: