Exclusive
EXCLUSIVE: David Beckham: Magazine Publisher Has Not Provided 'One Shred Of Evidence' To Support Hooker's Sex Slur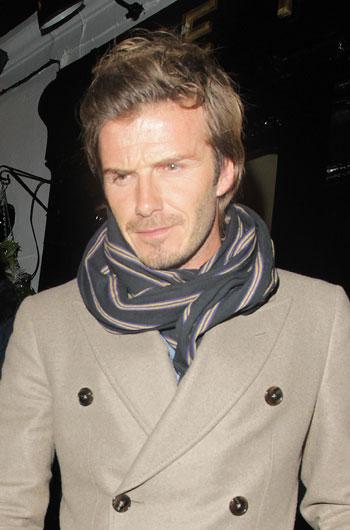 David Beckham is responding for the first time, exclusively to RadarOnline.com, to a federal judge's decision to toss his massive $25 million lawsuit suit against In Touch over claims he slept with prostitute.
The soccer superstar, 35, has vowed to appeal Judge Manuel L. Real's ruling and disprove publisher Bauer's claims, as we first revealed.
Prostitute Irma Nici, 26, had alleged in the magazine that she had a series of sex romps with the dad-of-three for $10,000 cash in London and New York in 2007.
Article continues below advertisement
"Bauer do not dispute for purposes of this motion that their story is false," a spokesperson for Beckham, who is married to Posh Spice wife Victoria, told RadarOnline.com.
"They have not provided one shred of evidence to support the claim this story is true.
"David Beckham's clear evidence proved that this is without foundation."
In a sensational ruling, Judge Real found the Los Angeles Galaxy star:
* Is a public figure and the details of his private life are in the public interest;
* Nici has a right to make free speech; and
* Plaintiff (Beckham) has not demonstrated properly that the publisher demonstrated clear and convincing evidence it acted with malice.
In court, Beckham's lawyer Richard Kendall argued that In Touch failed to do basic fact checking that would have shown the star was not where the magazine claimed he was for the alleged illicit rendezvous.
Article continues below advertisement
Beckham, via a statement, added: "Unfortunately, the US legal system requires us to show that the magazine acted maliciously. Any knowledgeable person knows this story not to be true, and we will continue to fight this in court and the decision will be appealed."
RELATED STORIES:
Man In Divorce Case Claims His Wife Had Affair With David Beckham
David Beckham Insists He's Never Even Met Hooker Who Claims They Had Sex
Victoria Beckham Calls Husband David 'Perfect'