Evi Quaid Gets Canadian Citizenship, Randy Gets His Film Critics Award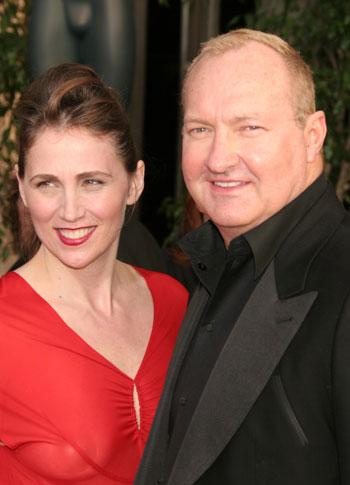 Randy and Evi Quaid are free to stay in Canada, at least for now, RadarOnline.com has learned.
During a press conference in Vancouver on Wednesday, it was announced that the Canadian Border Services Agency formally withdrew their initial admissibility proceedings against Randy on February 16, 2011.
The couple was arrested in October 2010 by the CBSA in Vancouver after failing to appear in a Santa Barbara, California court on vandalism charges last year. They subsequently stated they fled the United States for fear of "Hollywood star whackers."
Article continues below advertisement
The Quaids also announced they would be requesting asylum in Canada for their protection, and that they believe they are targets of a mysterious group of "star whackers" who are singling out Hollywood celebrities to either steal their fortunes or kill them.
They claim David Carradine, who was found hanged in a Bangkok hotel room, and Heath Ledger, who died of a drug overdose, were among the victims of the same murderous conspiracy.
The couple's attorney, Catherine A. Sas revealed Wednesday that Evi, whose father is Canadian, was granted her Canadian citizenship card on February 10, and that she is currently in the process of sponsoring her husband.
Sas went on to say that it's expected Randy will be granted permanent resident status before his refugee claim is scheduled, eliminating the need to continue with their asylum request.
Article continues below advertisement
Meanwhile, the couple were quick to praise their new adopted homeland.
"When Evi and I came to Canada last October we could never have envisioned how things would unfold and how our lives would change," Randy said during the conference, covered by CKNW Vancouver.
"Today we're here to say thank you Canada. Thank you for your warm welcome, thank you for giving us a chance to live in peace."
RadarOnline.com has also learned that Randy finally received his Canadian Film Critics Award, which was the original reason the couple was in Canada to begin with.
Meanwhile, the United States is still working to get the kooky couple back so they can face their felony vandalism charges and answer for their missed court appearances.
"Preliminary talks have already begun with the U.S. Attorney's Office about extraditing them back from Canada," a source told RadarOnline.com.
"This could be a lengthy process but we are determined to get them back here to face a judge in Santa Barbara."