Exclusive
EXCLUSIVE INTERVIEW: District Attorney Blasts Randy & Evi Quaid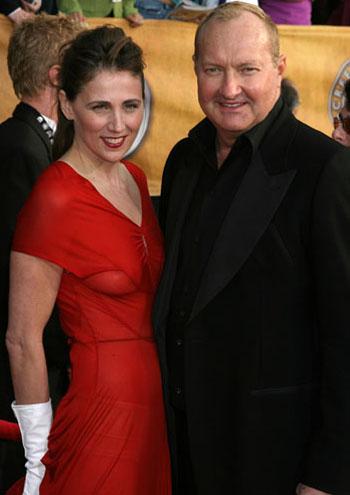 The District Attorney attempting to put Randy Quaid and Evi Quaid behind bars has blasted the actor's claims that they were not aware of his missed Santa Barbara, CA court dates.
And RadarOnline.com can reveal that the "Hollywood Star Whackers" have received another blow after Judge Donna Geck decided to forfeit Randy Quaid's $500,000 bail when the case was put back on calendar Friday.
Article continues below advertisement
The Brokeback Mountain star – who's still in Canada with his wife for a Nov 8 immigration court date in Vancouver – appeared on CBS's The Early Show defending their actions.
But Santa Barbara Deputy District Attorney Anthony Davis was not impressed with his bizarre performance.
Davis told RadarOnline.com: "I actually saw The Early Show interview and the host and Mr. Quaid seemed to be talking about different court dates.
"However, the truth is the Quaids and their lawyer has been notified every time on all three court dates they have now missed.
"And while Judge Geck was putting the case back on calendar yesterday she ruled that there was actually nothing precluding Mr. Quaid from attending court earlier this week and she has now forfeited his original $500,000 bail too. She decided there was no real legitimate reason that he could have been back here in Santa Barbara despite his immigration case in Canada – that was his choice.
Article continues below advertisement
"No new bench warrant has been issued for him and we expect to see him back here on November 16, 2010.
"To date Mrs. Quaid has not surrendered herself and a new bench warrant remains in place for her arrest."
As RadarOnline.com has previously reported, the Quaids were ordered to appear in Judge Geck's courtroom this past Tuesday morning in Santa Barbara to hear the felony vandalism charges against them for a September incident in which they're accused of damaging the guesthouse of a home they used to own.
The judge continued Randy's case until November 16 and if he does not appear in court on that date, the judge could issue a new bench warrant for his arrest.
In addition Judge Geck placed to new bail bond amounts of $500,000 each on the heads of the wayward couple.
Deputy District Attorney Davis added: "One way or another the Quaids are going to have to re-appear here in Santa Barbara or risk facing serious consequences if they do not.
Article continues below advertisement
"Under the law, the bail bond company that put up the original $1 million dollars for them both, which has now been forfeited, have 180 days from the November 2, 2010, court date to get them back here or they will lose all that money.
"The Quaids have already lost the bond which they originally agreed with the company who put up all that money - obviously they will be doing everything they can do get them back to court before the 180 days expire."