EXCLUSIVE DOCUMENTS: Homeowner Slaps Randy Quaid & Squatting Spouse With Restraining Order - Read The Documents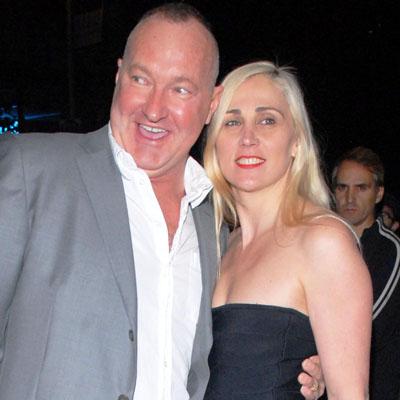 Lannette Turicchi - the California homeowner who claimed Randy and Evi Quaid were illegally squatting in two homes she owns - has been granted a temporary restraining order - or TRO - against the wacky couple, RadarOnline.com has exclusively learned.
EXCLUSIVE DOCUMENTS: Read the Court Papers Against Randy
Turicchi made her request for a TRO in court papers filed last Friday in Superior Court in Santa Barbara, California.
Article continues below advertisement
EXCLUSIVE DOCUMENTS: Read the Court Papers Against Evi
Under the TRO, the Quaids are required to stay at least 200 yards away from Turicchi's home, workplace, car and from her children's school or daycare. The Quaids are also forbidden from contacting them by phone or through other means.
In the court papers, Turicchi states she was "hurt (physically or emotionally)" by the Quaids.
A hearing related to the TRO will be held on Tuesday, October 26. If the Quaids - who are notorious for not showing up at their required court dates - skip the hearing, they risk the judge making the order permanent - meaning for three years.
Randy Quaid Claims There Was A Conspiracy To Take His Money
If the Quaids violate the TRO, they could be arrested and charged with a crime, and risk going to jail and paying up to a $1,000 fine.
As RadarOnline.com was first to report, the Quaids were arrested last month for living illegally at a home they claimed they owned in Montecito, California.
The Quaids are also accused of illegally squatting in another home owned by Turicchi; the other home is in Pasadena, California.
Article continues below advertisement
"The Quaids showed up at the house in Pasadena on Sunday, September 26, demanding that the owner give it over to them," a source closely connected to the situation previously told RadarOnline.com. "The owner told me that the Quaids had ransacked their home in Montecito, and now she's afraid of Evi's mental state and she's had to send her children away for their own safety."
As RadarOnline.com was first to report, the Christmas Vacation star and his wife were arrested September 18 on felony residential burglary charges after the owners called the Santa Barbara Sheriff to report squatters living on the property. Evi was also charged with resisting arrest.
The Quaids insisted the house belonged to them, and it did, but years ago, changing hands twice since they owned it.
EXCLUSIVE: Randy & Evi Quaid In New House War - Same Squat, Different Spot
The current owner - who previously was anonymous prior to seeking a TRO - purchased the Montecito home in 2007. She and her husband also own the home in Pasadena, which the Quaids also claim is theirs.
"They're sick," she told RadarOnline.com. "I guess it pays to be white and famous in this town. If I did the things they're doing, I'd be sitting in jail."