Exclusive
EXCLUSIVE: Extradition Proceedings Underway To Bring Randy And Evi Quaid Back To The US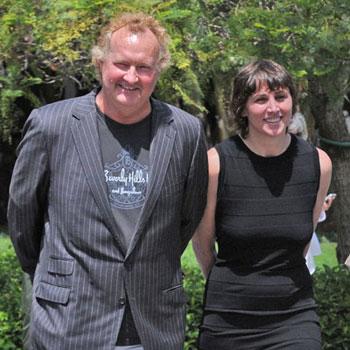 Santa Barbara's District Attorney's office has started preliminary talks about getting "Hollywood star whackers" Randy and Evi Quaid extradited from Canada back to America, RadarOnline.com can reveal.
The oddball pair is currently living in Canada seeking asylum under that country's refugee statutes after failing to appear in Santa Barbara for several court dates last year.
But the Stateside DA's office are determined to get them in front of a judge to face charges that they illegally squatted in a home they used to own and for defrauding an innkeeper after skipping out on a hotel bill.
Article continues below advertisement
"It's made more complicated because we are still waiting to find-out what happens to them regarding their immigration hearing in Vancouver, as the last hearing was continued."
The Canada Border Services Agency is seeking to have the couple deemed inadmissible to enter their country on the grounds that they committed criminal acts outside of Canada.
The pair requested asylum in Canada – insisting that "star whackers" who targeted other famous celebs such as Heath Ledger are out to kill them.
Article continues below advertisement