Exclusive
COURT AUDIO: Randy Quaid: 'If It Wasn't For Canada, My Wife & I Would Be Dead!'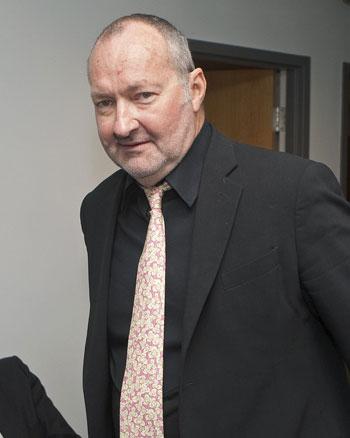 Randy Quaid says if it wasn't for Canada's refugee system, he and his wife Evi would be dead.
Quaid made the extraordinary comment as he entered his immigration and refugee board hearing in Vancouver, where the couple was picked up last month on an outstanding warrant in the United States.
"If it wasn't for Canada's refuge system, my wife and I would be dead," Quaid declared to CKNW Vancouver, adding that he "feels good" despite the drama surrounding the couple.
Article continues below advertisement
Listen to the audio here on RadarOnline.com.
The odd couple is claiming refugee status because of their bizarre claim that a Hollywood hit squad has murdered some of their famous friends.
The situation became even stranger after the board acknowledged that Evi could claim Canadian citizenship because her father was born in Canada.
The hearing continued today after a two-week break and a lawyer for the Canada Border Services Agency is expected to outline why Randy should not be allowed to remain in Canada.