Exclusive
EXCLUSIVE: Randy & Evi Quaid Fail To Appear At Santa Barbara Court Hearing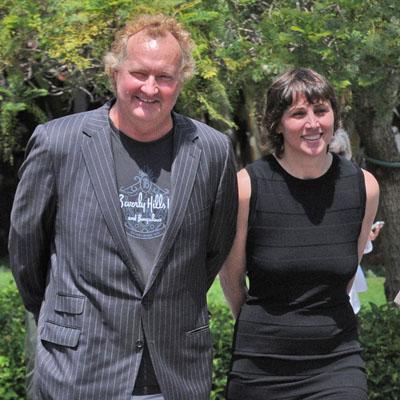 Randy and Evi Quaid were a "no show" at a Santa Barbara courthouse once again Tuesday and have forfeited another $1 million in bail.
Warrants for the arrest of the actor and his wife remain in effect as the couple failed to appear before Judge Donna Geck in connection with vandalism charges at a guest house of a Montecito home they once owned.
The couple's lawyer, Bob Sanger, who has appeared on numerous occasions on behalf of the Quaids, told the court that Randy's passport had been taken by Canadian authorities.
Article continues below advertisement
Mr. Sanger also informed the court that he was no longer authorized to represent the couple but that he would relay her order to them.
Judge Geck stated that warrants were still in place for the couple and that the $500,000.00 bail bonds that had been placed on each of them have been forfeited.
Evi Quaid has been ordered by the judge to return to court on December 16 regarding a parole violation.
After the brief hearing Deputy District Attorney Anthony Davis said: "Essentially the status quo remains it will be up to Santa Barbara District Attorney Joyce Dudley if she starts extradition proceedings against the Quaids"