'RadarOnline Is Owned By The Police', Says Quaids As They Avoid 'Star Whackers'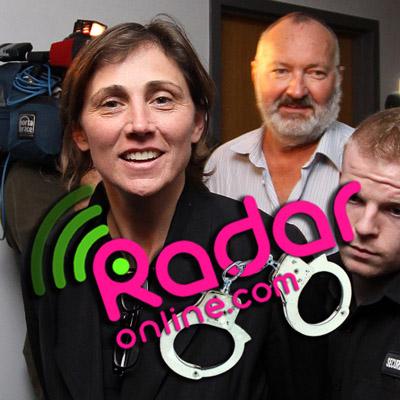 Randy and Evi Quaid have the right to remain silent, but anything they say can and will be used by RadarOnline.com.
If that sounds a little bit like a Miranda warning, then it's appropriate, because in a jaw-dropping new interview, the Quaids have charged that RadarOnline is owned by the police!
"RadarOnline is owned by the police," Evi told esquire.com. "They called the Dairy Queen in Marfa, Texas, to spread rumors about us when we lived there. Everything came out of the Dairy Queen."
Article continues below advertisement
(For the record - we are NOT owned by the police, and we prefer McDonalds.)
The interview was conducted by award-winning Esquire writer-at-large Chris Jones. In a startling three-hour interview, the Quaids talk about why they are seeking asylum in Canada from charges in California and about about those so-called "Star Whackers" who, they say, are killing their celebrity friends (Heath Ledger, David Carradine, Chris Penn, and even Mel Gibson, Charlie Sheen, and Michael Jackson are mentioned.)
Perhaps the most shocking part of the article comes when the Quaids actually predict their own death - by knife, by double-hanging, by lethal doses of Demerol in their car. "We're this close to solving our own murder," Evi Quaid told Esquire.com. "It's the only way I'll be able to keep Randy alive."
And if we were to read them their Miranda rights, it would begin, "You have the right to remain wacky..."