Evi Quaid's Bail Soars After Latest Missed Court Date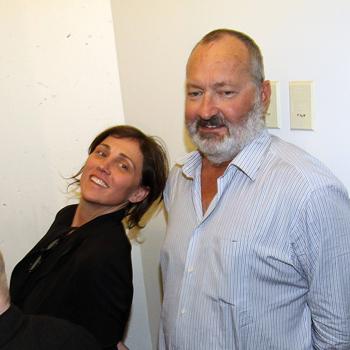 Evi Quaid is a wanted woman, and the price tag on Randy Quaid's fugitive wife just soared another $100,000 RadarOnline.com has confirmed.
That's the amount on the arrest warrant issued against Evi after she missed her latest court date in Santa Barbara.
Her no-show Thursday -- at a probation hearing tied to her plea of no contest to a misdemeanor charge of defrauding an innkeeper -- also resulted in her attorney Sanger withdrawing from the case.
Article continues below advertisement
As RadarOnline.com has previously reported, Randy and Evi have already forfeited $1 million in bail posted following their October arrest for felony vandalism.
The couple, who insist that "Star-Wackers" are out to kill them, are in Canada seeking asylum under the country's refugee statutes.
Evi's next scheduled date in a Santa Barbara court room is Wednesday.
RELATED STORIES:
EXCLUSIVE: District Attorney Blasts Randy & Evi Quaid
AUDIO: Randy Quaid Priases Canada's Refugee System