Exclusive
EXCLUSIVE: Randy & Evi Quaid To Write Tell- All Book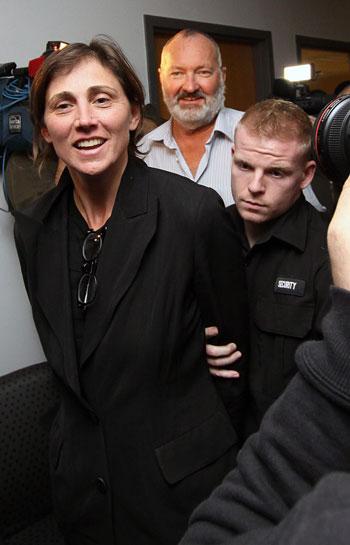 Watch out star whackers, the Quaids are writing a book and they're going to expose EVERYTHING!
Randy and Evi Quaid are writing a tell-all book, RadarOnline.com has learned exclusively.
They have an agent who is searching for a ghost writer and the Quaids are promising to tell all that they know.
RadarOnline.com spoke to a source connected to the project who said: "The hunt for a writer to work with the Quaids is happening right now. No one expects them to have any problems getting a publisher."
Article continues below advertisement
It's been an eventful year for the Quaids, who spent much of it dodging and then being involved in legal proceedings over allegations that they skipped out on a pricey hotel bill.
After numerous court no-shows, the Quaids ended up in Canada asking for asylum and telling the world that recent high-profile celebrity deaths were not random, but instead the work of "star whackers."
Full disclosure time: the Quaids also said in an interview with Esquire that RadarOnline.com is owned by the police. (We have offered to place them in protective custody.)