Jodie Foster's 'Beaver' To Premiere In Texas, Star Mel Gibson Faces Critics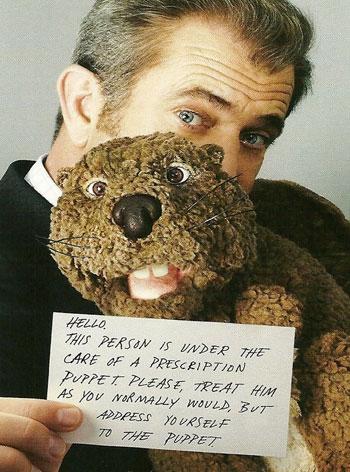 Mel Gibson's comeback flick The Beaver will have its world premiere at the 2011 SXSW Festival, RadarOnline.com is reporting.
The drama from director Jodie Foster will debut on March 16 — the first time the Oscar-winning actor has faced his critics after he was caught on tape spewing a series of vile and hate-fuelled remarks at the mother of his child, Oksana Grigorieva.
In The Beaver, Gibson plays a husband whose marriage falls apart because of his depression.
Article continues below advertisement
A toy executive, Gibson's character makes a beaver puppet his alter ego, alienating his wife and kids and business associates even more.
But ultimately the furry puppet helps lead him back to the people he loves.
Earlier this year, Foster stirred up considerable controversy when she publicly defended her old friend.
She told the October issue of More: "When you love a friend, you don't abandon them when they are struggling."