Exclusive
EXCLUSIVE: Jackson Family Stand-Off Over Encino Compound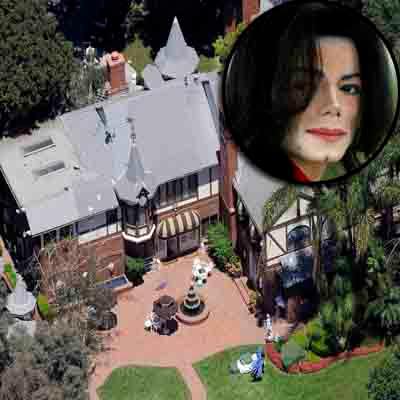 The woman who had babies with both Jermaine and Randy Jackson is refusing to leave the Jackson family compound in Encino, California, and is thereby delaying much needed renovations to the property, RadarOnline.com is exclusively reporting.
Meanwhile, as the standoff continues, Katherine Jackson -- fed up with the situation -- has moved into a new two-story home in a gated community in Calabasas, California, along with Michael's three children.
Article continues below advertisement
"Alejandra's decision to refuse leaving the premises has delayed work that needs to be done to the home," a source with knowledge of the situation told RadarOnline.com.
"This is why Michael Jackson's estate had to take legal action to begin the eviction process."
As we previously revealed, the King of Pop's estate filed papers in a Los Angeles court asking it to remove Alejandra, along with Jermaine's 14-year-old son Jaafar and Jermajesty, 11, along with Randy's children Genevieve, 21, Randy Jr., 19, and Donte, 18.
The estate is claiming they can't live at the famous Hayvenhurst digs because they're not beneficiaries of the singer's will.
Said a source: "It's unfortunate that it has come to this, especially since Katherine made arrangements for Alejandra to live in a condo nearby with her children.
"Alejandra simply doesn't care that she is delaying the work, she believes that she is entitled to live there."
The Jaskson insider said matriarch Katherine was "exhausted" at the situation.
Article continues below advertisement
"She wants to focus her energy on Michael's kids, as their legal guardian," the source added.
"Katherine isn't surprised that Alejandra is hunkering down and refusing to leave.
"Katherine didn't want to take legal action against her grandchildren's mother and that is why Michael Jackson's estate filed the documents to begin the eviction process of Alejandra and her kids.
"Katherine has absolutely no legal obligation to Alejandra at all -- she wants her gone."